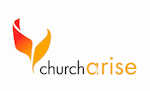 Church Arise is a church grounded on the living Word of God and incorporates spirit-filled practices in our daily life. Everything we do is about connecting people to God, to the church, and with each other, and we do it all in love, grace and faith in God.
We also desire to see every person connected and fulfilling their purpose in God, and so we encourage every member of the church to:
Read and study the Bible.
Pray.
Value and seek the presence of God.
Be baptized.
Be generous.
Be part of a Connect Group.
Attend church meetings regularly.
Serve.
Build godly, healthy, strong relationships.
We see people thriving when they are committed to this way of life.